Data Visualization
About Data Visualization
SFARI Gene features a series of innovative data visualization tools designed to help researchers more easily and efficiently navigate the information within the database. These new visual tools will help users find specific data on individual chromosomes, genes, and proteins and allow them to more clearly see the connections between genes associated with ASD.
Our data visualization tools serve as an in-depth, interactive representation of the data our researchers curate from published scientific literature. These dynamic tools automatically reflect every update made to SFARI Gene, ensuring that users always have access to the most current data.
We envision these tools will make the information in our database more accessible to researchers and help foster a more informed, connected research community.
The Human Genome Scrubber maps ASD candidate genes by their location along the human genome and provides users with information including the assigned gene score and the number of reports associated with the gene. Results can be filtered by chromosome and gene score.
Learn More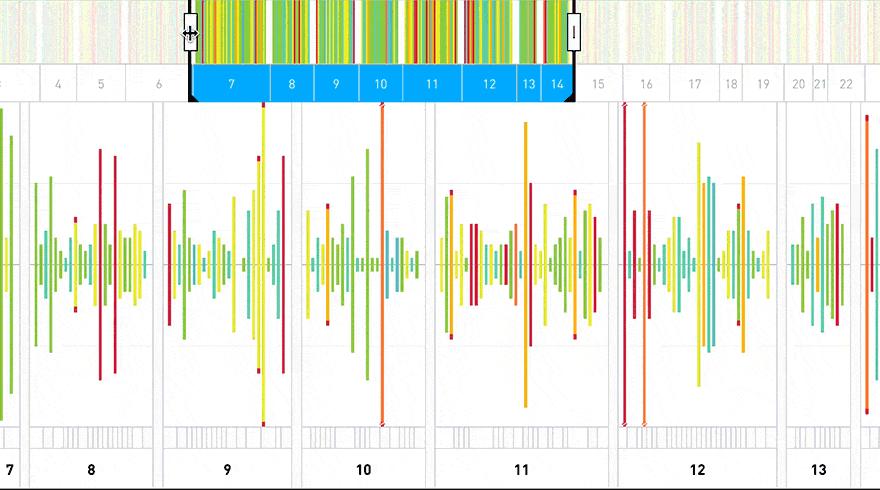 Copy Number Variant (CNV) Scrubber
The CNV Scrubber provides users with a quantitative look at copy number variants that occur in every chromosome. The scrubber shows the number of CNVs found at a particular locus, the number of reports curated, and whether a CNV is primarily caused by deletion or duplication.
Learn More
SFARI Gene's Ring Browser visualizes all of the human genetic information contained in the database. This tool is also used to illustrate all known protein interactions that take place between gene products associated with ASD.
Learn More